The holidays are enjoyable to most people and with these dos and don'ts to getting laid and having great sex between now and the new year; they can be even more enjoyable for you!
While exchanging gifts around a dazzling Christmas tree, stuffing yourself on big holiday dinners and attending a round of parties is almost guaranteed to bring you a lot of pleasure, chances are if you throw in some fantastic sex it will be the frosting on the cake.
Merry and Bright: What to Do
Here are some tips about what to do that can help you getting laid your holidays merry and bright in the bedroom department: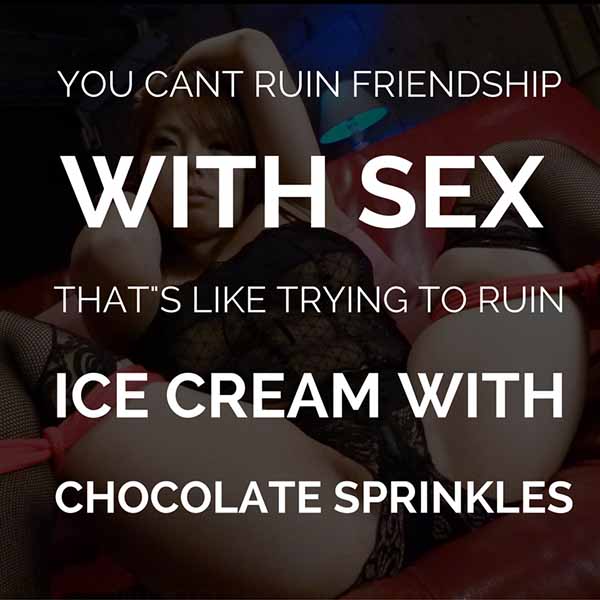 Get online and visit an adult dating site to meet dates and sexual partners. Many people who complain about not having sex just need to venture outside their comfort zone and create opportunities to hook up with someone. One of the fantastic things about an adult online dating site is that you can browse the listings to choose exactly the partners that interest you. This is a huge improvement on getting "fixed up" with duds by well-intentioned family, friends and coworkers.
Get out and socialise! If you aren't having sex, it may be because you aren't meeting enough people to find a partner. You might be ultra busy with work, but all work and no play makes Jack and Jill dull boys and girls. So, carve some time out of your busy schedule during the holidays to get out and mingle. Hit a few singles clubs and bars. You'll find plenty of lonely people looking for some action. In fact, research has shown that people reach out more for others during the holidays because their alone-ness is intensified and they are more motivated to find someone to spend time with.
Don't skip those office parties! You might think that the people you work with are bo-ring, and they may be while at work. But, you could be very surprised to find out that the geeky nerd with a plastic pen protector in his pocket and thick horn rimmed glasses or the plain, mousy typist who sort of blends into the woodwork have a whole different—and exciting—persona away from the workplace environment or after office hours. Especially when they've had a couple of drinks to loosen up. The geek or the Plain Jane could turn out to be the best, most mind-blowing sex you've ever had!Getting Laid During the Holidays: What Not to Do
Getting Laid During the Holidays: What Not to Do
Now that you're armed with some good basic tips about what to do to get laid during this yuletide season, let's look at a few things NOT to do:
Go to holiday office parties with an end view of hooking up for sex, but as a general rule, it's best to avoid people you work with directly on a daily basis. If things go south, you don't want to have to face this person 5 days a week at work when you're rubbing elbows with them in close quarters. Try to stick with those who work within your organisation but not in the next cubicle, if possible. Many large office buildings will have a building party where a lot of different companies party together. This is an ideal situation!
Drink enough to get lubed so that your inhibitions aren't as stringent as they may be ordinarily, especially if you're the shy type. But don't get knee-walking drunk and make a fool of yourself. Who wants to have sex with somebody who just threw up in front of a crowd of people or staggers around slobbering silly drunk? Exactly. You might snare somebody to go home with if you do this but it will probably be someone nobody else want
If you do get lucky and hook up with some sexy person at an office party, it's best to leave separately. No point in advertising what you're up to. True, it might get out all over the company anyway, but if you can keep it quiet, it's best for all concerned.
If you get online at an adult dating site, don't just grab the first profile you see, There are a slew of people to pick from, so don't lower your standards just because it's the holidays and you're feeling lonely.
Ditto for clubs and bars. Be selective about potential sexual partners and be safe! Don't get inebriated to the extent that you make bad and possibly unsafe decisions about who to choose as a sexual partner. This could lead to disaster.
Regardless of where you meet someone for sex, practice safe sex. You don't want to remember this holiday season as the one when Santa Claus brought you an STD or AIDS.
Have a safe and happy holiday season with lots of great sex and use these dos and don'ts to help you hook up!